Well-Known Member
Rollitup Advertiser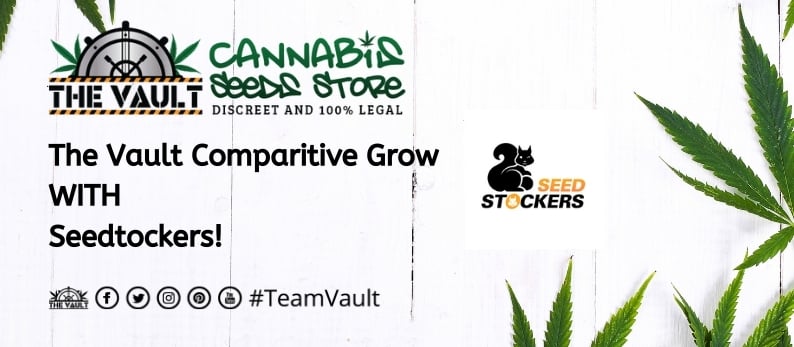 The Vault Cannabis Seeds Store is back for another comparative grow this time in partnership with Seedstockers! We know it's been a while since we did a comparative so Seedstockers have very kindly offered to do a 2 in 1 and will have BOTH fems and autos available for you to choose from in this comparative grow!
Thanks, Seedstockers, you rock!
How to enter the Comparative Grow / Entry Conditions
This Comparative Grow is only open to genuine, active forum members. Only members with profiles older than 2 months, with 50+ likes and with more than 100 comments/messages will be eligible to enter.
Additionally, participants will not be considered unless they have completed at least one decent quality grow diary!
To participate in the Comparative Grow you MUST post pictures and comments to the Comparative threads located at Grasscity, Roll It Up or Percys – failure to do so will rule you out of any future Comparative Grows.
Make sure to specify your forum name, your username, and your preference Fems or Autos in the Comments section at the end of the checkout on the website, for example: "George – The Vault, GrassCity, Fems". Failure to provide the correct information may mean you miss out so make sure you do this properly.
Visit this page to read the rules and enter - Comparative Grow:
from Seedstockers at The Vault
Thanks, everybody, I look forward to seeing your diaries on this thread!
*Please note this thread will be checked by us sporadically so if you have any important questions about the comparative please email
[email protected]
** Entries will be checked weekly on a Friday
- thanks again, #TeamVault