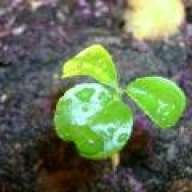 Joined:

Jul 3, 2015
Messages:

764
Likes Received:

1,561
Trophy Points:
Gender:

Male

Birthday:

June 29

Location:

Occupation:

Minister of truth
Rev.thenatural
Well-Known Member, Male, from Rocky mountain high
I am here brothers and sisters. The trials are over. Now it is time to get the message out. Time to come to the next level of knowledge.. Jun 23, 2017
Loading...

Loading...

About

Gender:

Male

Birthday:

June 29

Location:

Occupation:

Minister of truth

Seven years in occultation, I'm just now finding out about me, about you, about...us! Father will teach and we will learn. Fear not the truth, hate not those who bring it, hate not the discipline the truth requires as it always is opposite of accepted truths...that some even die for..a lie. In the truth is healing and father. Any form of prejudice, is a form of hate. Love..we are one, even those that destroy are our brothers, ..never learned did they, have we? There judgement and ours different, search no hate..just love and mercy. Mercy has been extended, the pause almost done, the harvester is here and every man and woman and child and low thing and high thing will know him...the father. They will, we will and all things will change..will change. Red is the sun that changes the breath of creation, love is the power that changes the heart of it. Let us no longer compete with the one who can stack bodies of the dead to the tops of the peaks. Let us not risk the wrath of the purifier. .that is already here, waiting the command. He will rebuke, for his own Mercy's sake the destroyer and keep his promise to Jacob, to David..your only king besides the one David fears...the king of the universe, father. No thrones, no Mahdi to rule and be martyred by the people as the next dead messenger for the passing and then they slime out of their holes, gather the remnant and start the show/cycle for another say, 400 years. The cut down time has come, all things that have and continue to keep man from moving ahead are gone soon! Listen not to false teachings and fear promoters that help feed, feed,,..the ones you can't see...at least now. Fear nothing but the one who can unleash the cosmos and nature upon us at any moment. Fear the one who instructs the highest angel..when to step upon the earth! Love all things great and small, see no form of prejudice. Talk to others everywhere you go and shine light for others to respond to as these gadgets will all be gone soon..not a spoon will be found, nothing but us..us..us..we..one. Brothers, sisters. Oh woman, you already know your place! When we take ours as men, you already know were yours is, without being told! Love the barer of life and honor women and be true teachers, compassionate friends and incredible lovers to your wives. Woman help him and work with him and together the unit of marriage becomes a vessel of love and light like few things can compare. Teach the children well and let them teach and rebuke you parents..our only redemption is through them..if we do not get that soon, his hand will terrify and all will be given to them...they will inherit the new earth that god promised David. No hiburu repeat, no core release, " for the earth is firmly established and it will never be moved!" Everyone will know and every man will eat from his on tree and will not covet another. The cursed wisdom tree will change form again and Adam will be led by: pahana,mahdi,adonai,...David, Elijah, moses,Jacob,enlil...same one..same man, every time, anñunaki will awaken soon and he will no longer be alone and Adams return to the garden will not be stopped, by any force. Fear not, love all things and those who have ears, know the language I'm talking. The search is almost over the revelation will come..he promised it would..the fruit of this tree will make the elixir of life again. What an avatar! What is that! A weed? You better keep searching.. Cannabosum is indeed a juicy fruit under the red suns rays. Oh how my people cannot see the obvious, oh how it works so well...the sleep. Like it or not, your awakening, has already began. I love you all more than you know..rev.theworm

.

Interact

Loading...